An Inspirational Guide for the Recovering Soul
Since the publication of Gifts from the Child Within, I wrote a follow-up inspirational book entitled An Inspirational Guide for the Recovering Soul. This book is targeted to those adults searching for recovery with an inspirational lift. It is written to address all areas of recovery: post-traumatic stress from any origin, childhood abuse or trauma, addiction or drug addiction recovery, i
ssues
concerning our
current world affairs, or just as an inspirational boost for the soul.
The cover of this third book was created by my daughter, Cindy Moran, of Moran Creative Design. I asked her to paint me a rainbow for the cover and magically she emailed me this brilliant splash of colors!
When you read An Inspirational Guide for the Recovering Soul just open it to any page while holding an issue or thought in your mind to receive comforting quotes, messages, insight, suggested rituals and exercises. The inspirational quotes are taken from inspirational and spiritual texts or from teachers such as The Dalai Lama, Thich Nhat Hanh, Gary Zukav, Paramahansa Yogananda, Louise Hay, Marianne Williamson, Lao Tzu, and Shakti Gawain.
Each quote contains a brief message to ponder while reading the accompanying page which guides you to delve deeper into exploring your Recovering Soul. The exercise, insight, or ritual follows the theme of the previous quote and brings you toward a sense of spiritual understanding regarding your issue of focus.
Sample Page from this Book:
Spiritual teacher Shakti Gawain's quote: "We will discover the nature of our particular genius when we stop trying to conform to our own or to other people's models, learn to be ourselves, and allow our natural channel to open."
These inspiring words lead you to my guidance on the opposite page of each quote:
When flying in a plane one's perspective or depth perception becomes a bit distorted. What looks like inches of land below is miles; what appears to be tiny green spots are in reality huge trees and lush meadows. Do not misjudge the power you possess within your own mind. What seems to be a fixed, non-changeable attitude or habit is only a belief ready to be altered or re-created. There is a channel, a door, which you can open now to allow the light of new hope to enter. Do not be discouraged by those around you, illusions are everywhere...Find the door leading to your true-Self. (pg. 106).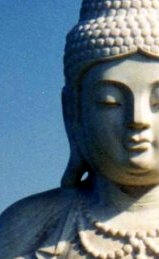 In this time of world prayer and inspirational searching, this guide-book brings an avenue for healing and recovery. Dr. Robert Chaney, author and co-founder of Astara Ministries and the publisher of this book states, "Barbara Sinor summons past and present spiritual greats to speak on the pages of An Inspirational Guide for the Recovering Soul then she adds her own spiritual perceptions. The result rekindles and brightens the inner flame of each seeker."
The pages within this book are intended to stimulate action toward discovering a path of well-being and spiritual balance. It can be used once a day, once a week, or whenever you require a hint of insight or guidance. I believe in the power of our mind, the power of our free choice, and in a Higher Universal Power. Another excerpt from this book:
There are two universal laws which stick in my mind. The first is: Belief precedes experience. The second: Thought creates reality. If you believe the second law, you are creating your life, your reality, with each thought. Therefore, what you believe is what you will manifest. Now you can understand how important it is to know exactly what you believe about yourself and your world. If you believe yourself to be strong, confident, and whole, these attributes are yours. On the other hand, if you believe you are lacking ability, powerless, and weak, you are manifesting these aspects into reality. Changing your thoughts to be more optimistic will in turn change your beliefs into a more positive world view. Universal Power is always available to you, use it constructively. (pg. 264)
"Inspirational Recovery Cards"
Click on the White Buddha,
he will receive your questions and help guide you on your journey.
Hold a thought or question in your mind...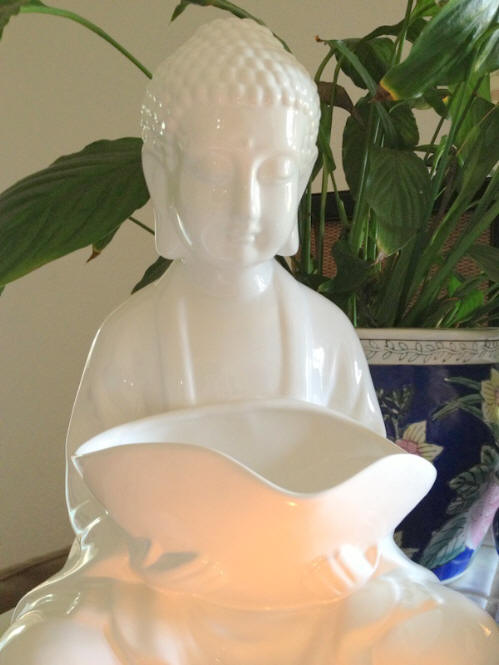 All text on the cards is taken from my book, An Inspirational Guide for the Recovering Soul. Visit this book's web page for the details of this 300 page book filled with inspiration and insight.
The photographs were taken by me personally.
The original artwork is from: Paula B. Slater, Dana L. Anderson, Natasha Troussova, and Cynthia Rose Young
---
Professional Reviews
Dr. Lavona Stillman wrote the Foreword to Gifts from the Child Within, she offers her review for An Inspirational Guide for the Recovering Soul, "The pure integrity, deep humanity, the exquisite insight and sensitivity makes Dr. Sinor's book, An Inspirational Guide for the Recovering Soul, a work proudly following her Gifts From The Child Within title that stands on its own. One can read it from front to back or just open it at random in order to evaluate their soul growth in a new way."
"An Inspirational Guide for the Recovering Soul is a truly inspiring and wonderful book. Barbara Sinor is compassionate and uplifting. She has gathered together the world's greatest wisdom, and she has also provided her own deep insights to create an impressive guidebook on the path of life transformation. This is the kind of book you keep near so that you can open it any time to give the perspectives you need to help overcome all the challenges of your life. Congratulations to Dr. Sinor on her marvelous work of love!"
~Marilyn Gordon, CHT, Author, Extraordinary Healing
"The beautiful pages of An Inspirational Guide for The Recovering Soul appeal to our subconscious desire to reach the awareness that we are ever in touch with the Divine. I give my heartfelt thanks to Dr. Barbara Sinor for writing this truly inspiring book to help us reach our own spiritual wisdom and truth."
~Marleen Mulder, CHT, Director - Hypnotherapy Training Institute
"Some books are meant to be read and remembered; others become intimate daily companions to turn to as needed. An Inspirational Guide for the Recovering Soul is both! It is a welcome ongoing opportunity to crystallize our thoughts and gain immediate inspiration, comfort, and insight. Also, simply by opening to any page it becomes an enlightening resource for remarkable quotes, rituals, and exercises."
~Rev. Melvin Suhd, President - University for Integrative Learning, Founder, The Association for the Integration of the Whole Person
"BRAVO! I am extremely impressed with this amazing variety of inspiring thoughts from all over the world and from centuries of inspirational insight. As a psychotherapist and regression therapist, I appreciate the practical processes offered for people to help discover their true spiritual natures and to heal their wounded selves. Dr. Sinor is offering a wonderful contribution to the world! I am recommending An Inspirational Guide for the Recovering Soul to each of my clients, my family, and my friends.
~Barbara Lamb, M.S., MFT, CHT, Co-Author Crop Circles Revealed: Language of the Light Symbols
---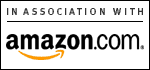 Click to order:
An Inspirational Guide for the Recovering Soul
"Inspirational Recovery Cards"
The inspirational cards to the left are now available!
The deck of cards contains fifty-two cards filled with inspiration, insight, intuitive guidance, and quotes by well known spiritual teachers and masters.
The text for these cards have been taken from the above book An Inspirational Guide for the Recovering Soul.
All the photos for these beautiful cards were taken by me personally. I wanted each card photo to follow the theme of each spiritual quote and guiding text. There are a few pictures of profoundly inspiring artwork which were provided by those listed to the left.
I know you will enjoy having this deck of inspirational cards with you on all your media tools: iPhone, iPad, computer, etc. Keep the address of the page handy for whenever you need a boost of inspiration!
Please join me on: